Tele-View TV-516 Nasal Endoscope
The Tele-View TV-516 Nasal Endoscope is a 1.67mm diameter endoscope that is perfect for use on dog and cat nasal cavities. The Nasal Endoscope has 10,000 fiber image bundle and is an ocular fiber scope. Clear viewing is done through the eyepiece.
The handle is a portable light source that attaches to the mount on the bottom of the scope. It is powered by replaceable batteries and the light source gives enough illumination to clearly see images of tissue or foreign bodies.
The ocular is a standard size and will accommodate an endoscope camera to view the images on a computer. AMC sells a compatible endoscope camera with this functionality.
The insertion tube is waterproof and can be soaked for disinfection. The scope is available in both 10" and 20" lengths.
This is an excellent tool to allow the practitioner to view hard-to-reach areas such as the nasal cavity of dogs and cats!
Rhinoscopy – Cystoscopy – Bronchoscopy. These are only a few of the uses for the Nasal Endoscope.
The scope comes complete with a 200 lumen LED light source for illumination.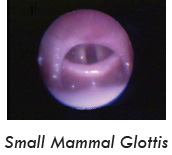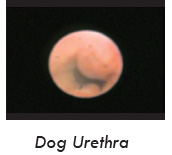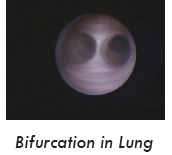 For More Information or to Order, contact AMC at:
US/Canada: 877-838-8367 x105
International: 01-858-536-8237 x105
Email: [email protected]
Features
1.67mm O.D. (1mm Available)
Portable LED Light Source Included
10,000-Fiber Image Bundle
ACMI-Storz-Wolf Lightpost
Compatible with Most Cameras
Submergible for Disinfection
10" (25.4cm) and 20" (50.8cm)
Lengths Available