Ekuore Digital Stethscope
The eKuore® Vet II is an electronic veterinary stethoscope with the ability to transmit the auscultation to smartphones, tablets, speakers, ear plugs and headphones. This unique device amplifies the auscultation sounds 20 times allowing the user to share the heart beat sound along with the corresponding phonogram with their clients. It's also excellent to use with ear plugs or headphones for hearing impaired clinicians.
The recorded auscultation and phonogram can be stored in the patient record or sent to specialists for further interpretation. The eKoure is available in a Client Education package that includes the Ekoure Basic Electronic Stethoscope, a Wireless Transmitter and a Bluetooth Speaker. This package allows for direct transmission of the sound to the Bluetooth speaker without the use of a cell phone for optimal clarity. It can also interface with a cell phone to see the Phonogram by downloading the included Application. The Premium Package includes the eKoure Basic Electronic Stethoscope, Ear Plugs, Headphones and a Speaker and is optimal for Hearing Impaired Clinicians.
This innovative stethoscope meets the needs of Veterinary Clinicians that either want to share the auscultation with their clients or that need a little extra amplification for hearing impairment or both!
What does it do?
Increases the volume
Records the auscultation
Applies heart and lung filters
Displays the phonogram
Shares the auscultation easily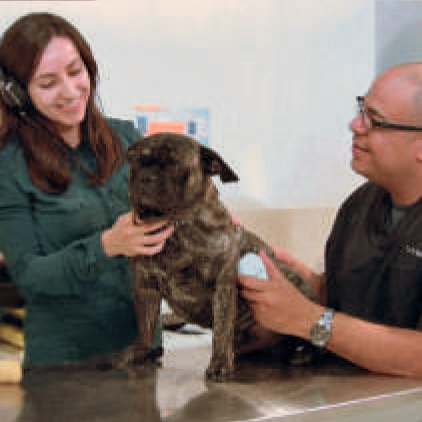 Interact with Customers
Listen jointly and explain the patient´s diagnosis easier.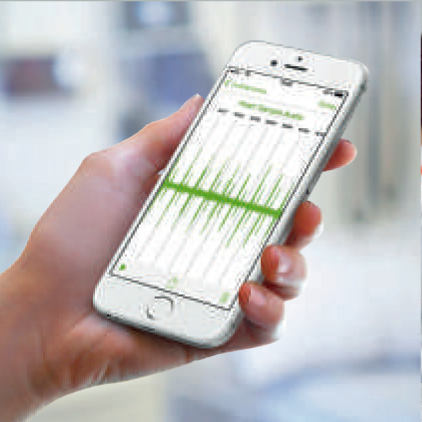 Record & Visualize the Auscultation
Enables a much more precise follow-up of the patients.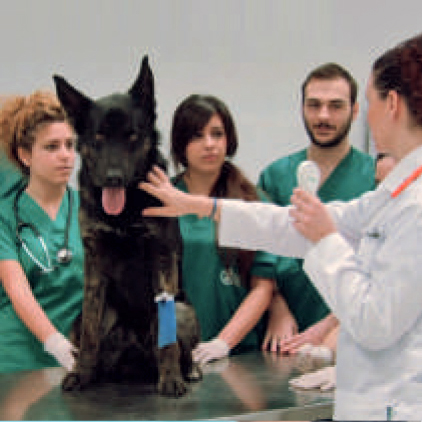 Universities
Increases the performance by students and improves their understanding.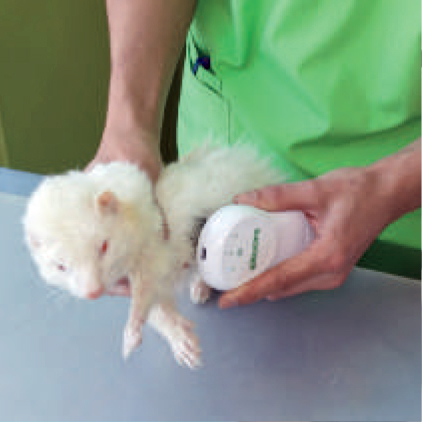 Objective Follow-Up
Compares the patient's condition objectively over several periods of time.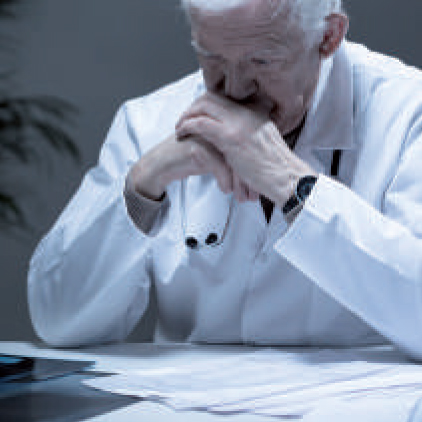 Hearing Impaired
By setting the volume, they can have an auscultation according to their needs.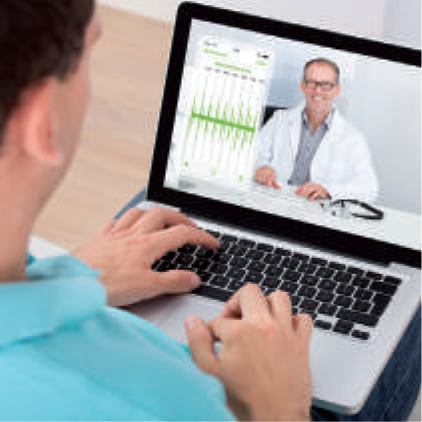 Share the Auscultation
It can be checked quickly with a specialist vet.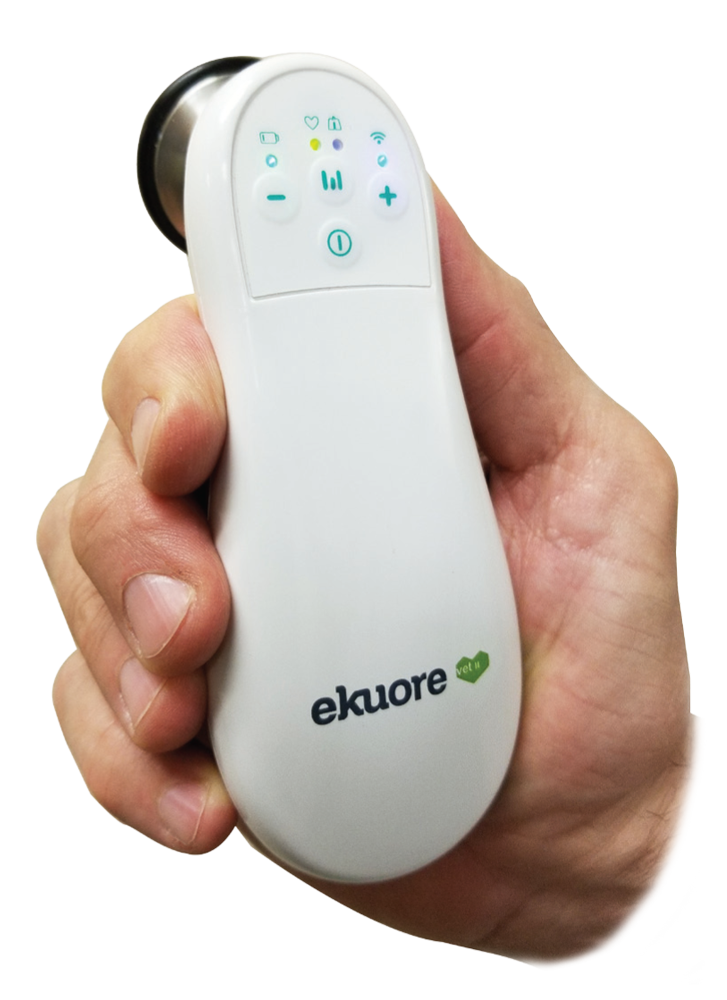 Ordering Information
Ekuore digital stethoscope
For more information or pricing, call Gena at 760-696-2237 or send an email through the Contact page.
Features
Transmits Auscultation to Cell Phones And Speakers
Records the Auscultation
Displays Phonogram on Cell Phones
Adjustable Volume
Heart & Lung Filters
Benefits
Share Auscultation with Client
Share Phonogram with Clients

Save Auscultations and Phonograms and Send to Specialists if Needed
Use with Ear Plugs/Headphones for Hearing Impaired
More Information